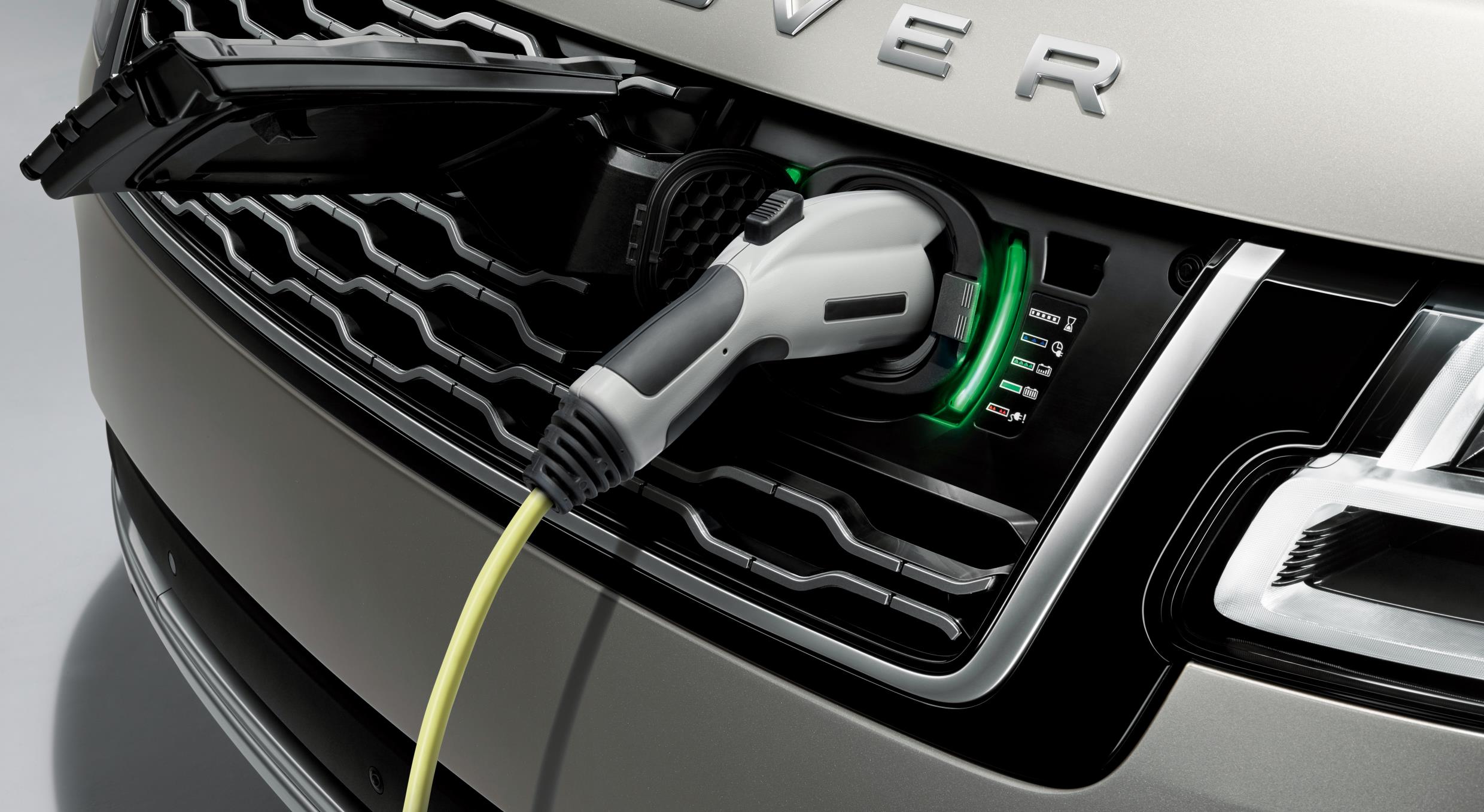 It's finally happened. The luxury off-roading automaker has announced its first plug-in hybrid being called the 2019 Range Rover P400e plug-in hybrid.
Of course, our first question upon learning this information was about the engine specs, since the current 2017 Range Rover has some pretty good ones. We're happy to say they're looking good. The 2019 Range Rover P400e will have a 2.0-liter turbocharged four-cylinder engine that puts out 296 horsepower. That gasoline engine is paired with a 114 horsepower, 85kW electric motor that results in a total output of 398 horsepower and 472 lb-ft of torque. Additionally, Land Rover Range Rover automakers estimate that the Range Rover PHEV vehicle can make it up to 31 miles on a full charge, which puts it ahead of other PHEV SUVs on the market.
Two driving modes allow drivers to have some control over how the gas engine and electric motor are used. The automaker says that it uses a Predictive Energy Optimization feature which uses GPS altitude information when a route is put into the navigation system to pick between electric mode and hybrid mode. Which means for drivers in the Orlando, FL area, it would be able to give you as much electric motor as possible most of the time.
Another question we had here at Land Rover Orlando, was how well this Range Rover model will do off-road. It is a Range Rover SUV after all. Luckily, it boasts some credible off-road skills too. Thanks to the Terrain Response system it can take advantage of the torque derived from the hybrid system, making it just as good off-road as its gasoline counterparts.
We expect to see the Range Rover PHEV model go on sale by next spring. In the meantime, head on down to your Orlando Land Rover dealership for all your Land Rover Range Rover needs.