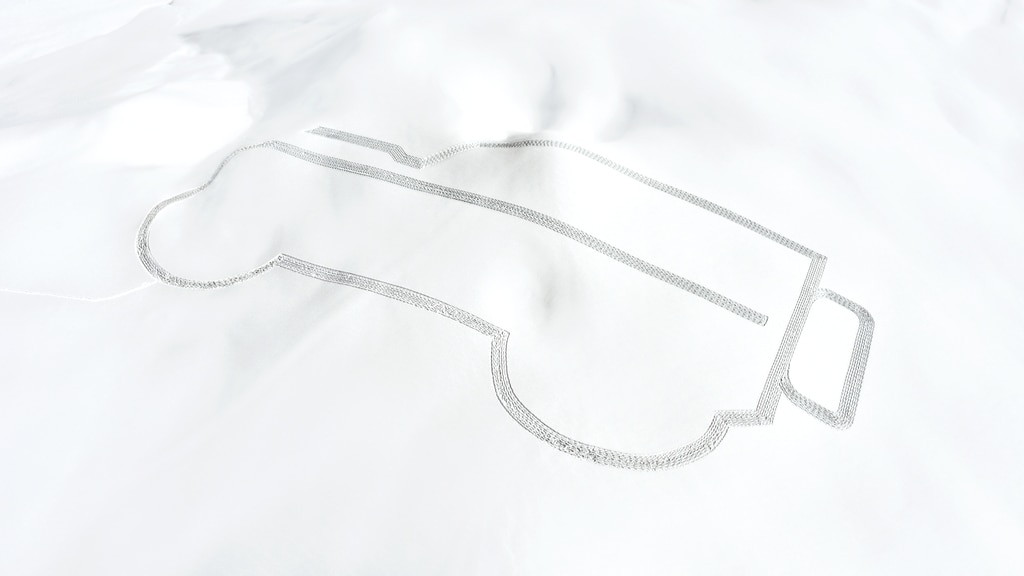 Land Rover automakers are celebrating their 70th anniversary this year and to commemorate this momentous occasion, the brand took on a daring artistic endeavor to showcase its roots. While it wasn't a new Land Rover SUV for sale, it was something quite special on its own.
In celebration of the past 70 years, Land Rover automakers created an 820-foot outline of the classic Land Rover Defender in the snow. The outline of the beloved vehicle was created at an elevation of nearly 9,000 feet somewhere in the French Alps. It was created by snow artist Simon Beck, who outlined the Land Rover Defender with his feet in freezing temperatures. To achieve the outline, it took 10.2 miles of walking and roughly 20,894 steps.
Land Rover automakers had Beck create the outline as commemoration and celebration of World Land Rover Day, which happens on April 30th, the day that the original Land Rover model debuted at the 1948 Amsterdam Motor Show 70 years ago.
On April 30th, Land Rover will host a live stream featuring people who've helped to create the wide variety of Land Rover SUVs we have today, from the original in 1948 up to the Land Rover Discovery which appeared for the first time in 1989.
There's been no announcement as of yet whether the Land Rover Defender art is a preview for a new Land Rover Defender model in the U.S., or merely a homage to the company's roots. However, it has been reported elsewhere that a new Land Rover Defender model is on the way.
For now, we'll continue to enjoy our extensive lineup of fantastic Land Rover SUV models here at Land Rover Orlando. Be sure to stop by our Orlando, FL Land Rover dealership for any of your Land Rover SUV needs.