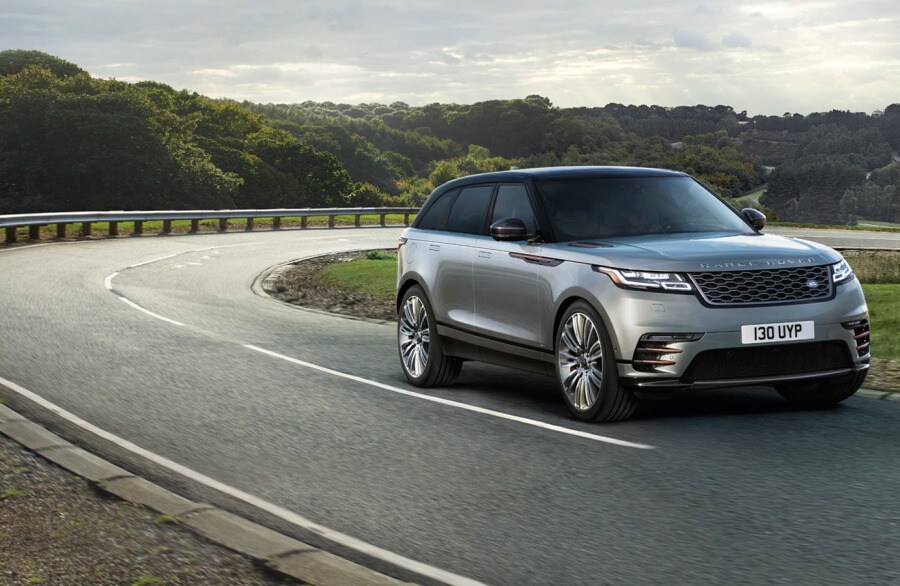 The Land Rover SUV family has steadily expanded over the last couple of years. With new Land Rover models like the 2017 Land Rover Discovery and the 2018 Land Rover Range Rover Velar, we've not only seen more of the Land Rover SUV side of the family, but we've seen more utility and options for every type of driver.
The 2018 Land Rover Velar is a brilliant crossover SUV that sits between the Land Rover Range Rover Evoque and the Land Rover Range Rover Sport. But where most Land Rover models focus on the luxury of off-roading, the Land Rover Range Rover Velar focuses mostly on the luxury of on-road dynamics; though it's still a capable off-road machine.
Its eye-catching look make it stand out on its own, but it's what's inside that truly makes this Land Rover SUV special. From recessed wood or aluminum trim to a genuinely unique and high-tech spectacle, this luxury SUV easily sits above all competitors.
The new dual-display infotainment system, the InControl Touch Pro Duo, does away with traditional buttons for the most part in favor of virtual touchscreen buttons, much like your smartphone. It's the future of car tech right before your eyes, thanks to the dual 10-inch touchscreens and digital gauge cluster.
The top screen handles your basics like audio, navigation, and settings. The lower display is interchangeable, offering climate controls and driving mode settings. You can also change and configure each screen to display all the information that's relevant to you.
And don't think this SUV can't pull out all the stops either. With three engine options, you have plenty of power to play with. So if you're looking for that next great, luxurious SUV of the future, you can find it now with the 2018 Land Rover Range Rover Velar. Head on down to our Orlando, FL Land Rover dealership today for a test drive.