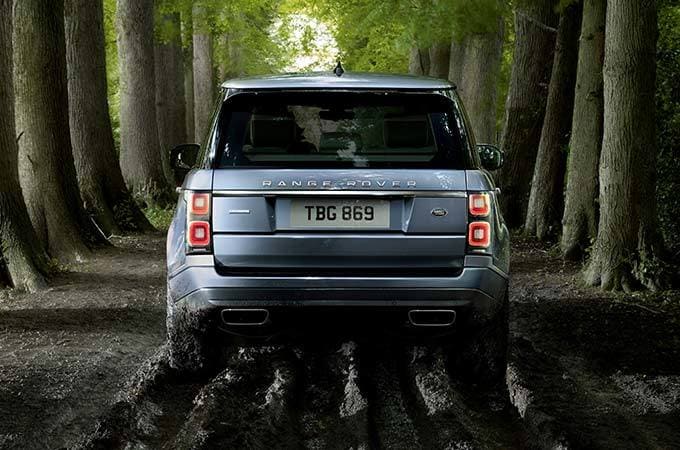 Land Rover Range Rover SUVs have come a long way since their beginning 70 years ago. The iconic aesthetic has changed over the generations and models like the 2018 Land Rover Range Rover Velar go to show how versatile the automaker is. But it's always good to go back to your roots every once in a while and remember your humble beginnings.
That's exactly what the automaker is currently doing now that the original Land Rover SUV, the one that's been missing for decades, has apparently been found. According to the Land Rover restoration specialists, it's been residing in a garden just down the road from the company's Solihull, U.K. headquarters for the last 20 years or so.
To commemorate the automaker's 70th anniversary this year, they've decided to carefully and painstakingly restore the original Land Rover 4x4 to its former glory. The restoration is being classified as "sympathetic" according to Jaguar Land Rover Classic Director Tim Hannig. Which most likely means that the vehicle will be restored to resemble its original looks but not get any updates.
In addition to finally recovering the vehicle, the company has detailed its history in a press release. Highlights from the press release reveal that this was the original model showcased at the Amsterdam Motor Show back in 1948. The company also says that this vehicle was last on the road sometime in the 1960's and has spent the last couple decades sitting idly by in someone's backyard.
"This Land Rover is an irreplaceable piece of world automotive history and is as historically important as 'Huey', the first pre-production Land Rover," said a spokesperson in a press release. "There is something charming about the fact that exactly 70 years ago this vehicle would have been undergoing its final adjustments before being prepared for the 1948 Amsterdam Motor Show launch - where the world first saw the shape that's now immediately recognized as a Land Rover."
Be sure to visit us at Land Rover Orlando for all your Land Rover SUV needs. We've got everything from new Land Rover models for sale to expert Land Rover service to keep your model running smoothly for years to come.