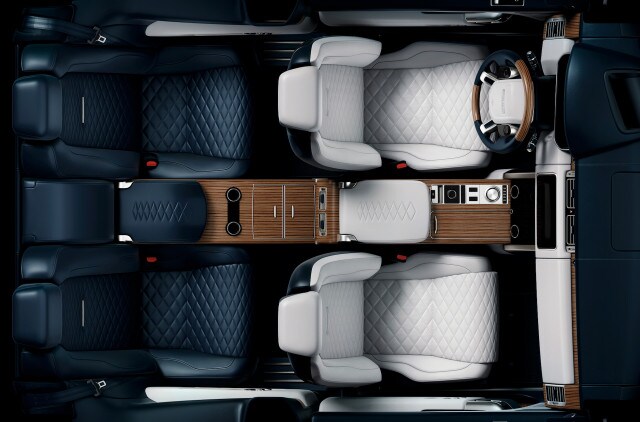 Back in the 1970's, Land Rover automakers decided to make a new line of vehicles that would be more luxurious than its Series Land Rover models for sale. This line would be called the Land Rover Range Rover. It's sort of hard to believe now that a Land Rover model wasn't considered luxury enough, but hey, times were different. The interesting part about these new Land Rover Range Rover models is that they were only offered as two-door vehicles.
It's been a long time since we've had a two-door Range Rover model, but one is in our future as Land Rover automakers recently shared a teaser image of the interior of an upcoming two-door Land Rover Range Rover model. The vehicle is set to debut at the Geneva Motor Show in March and is being called the Land Rover Range Rover SV Coupe. The caveat though is that it's a limited production model limited to just 999 production units, at least for now.
"The Range Rover SV Coupe is a highly compelling design with peerless refinement and uncompromised sophistication from its breathtaking exterior proportions to its sumptuous, beautifully appointed interior. This is a vehicle that will resonate on an emotional level," said Land Rover chief design officer, Gerry McGovern in a statement according to cnet.com.
The image, which shows the interior of the vehicle from the top down, gives us a taste of we can expect in such a model. The image shows four seats with white leather for the front seats contrasting the black leather in the back. A lush wood center console splits the interior down the middle and adds that quintessential Land Rover Range Rover ambiance.
This is a defining moment for the automaker as it shows its innovation while paying homage to its roots. And that's why we love our Land Rover models for sale here at Land Rover Orlando, your local Land Rover dealership near Winter Park.