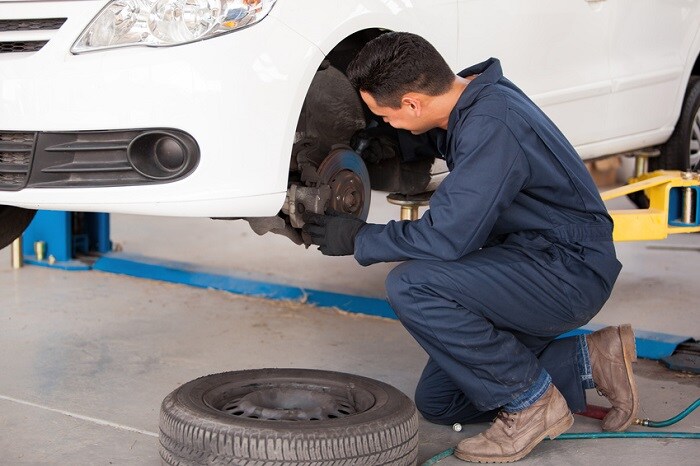 Owning a new 2018 Land Rover SUV is a great experience. For over 70 years, Land Rover automakers have built truly exceptional vehicles that embody luxury and power flawlessly. While our favorite brand of automobiles here at Land Rover Orlando has stood the test of time, sadly not all of your vehicle's components will.
Whether you own a new or an older Land Rover SUV, there comes a time when you need new parts and expert service like brake replacement.
When it comes to trusted service for your Land Rover SUV, there's no better place in Orlando, FL than us here at Land Rover Orlando. Our highly trained service specialists are dedicated to providing the best service, repairs, and parts as possible. We also want to give you the knowledge you need to do your part. One of the most essential components to keep track of are your brakes.
With the Florida heat wholly upon us, maintaining and caring for your brakes is essential. To ensure that your brakes are working properly, we recommend that you consult your owner's manual to determine how often they should be inspected. Take the time to check areas like your brake fluid, brake pads, and brake discs.
With the summer warmth and debris from the road, your brake fluid is susceptible to grime, heat, and moisture, all of which can hinder your brakes' ability to function properly. If your brake fluid is dirty, we recommend coming in for a fluid flush.
Other ways to determine that it's time to repair or replace other brake components are by paying attention to any screeching noises, shuddering when braking, and increased pressure when stopping. These signs can indicate that your brake pads or discs are worn or damaged.
When it comes to your safety, we believe that you shouldn't wait to take active measures. That's why we're here to help. Visit us, your Orlando, FL Land Rover dealership, today for all your service and parts needs like new brake pads and brake fluid.