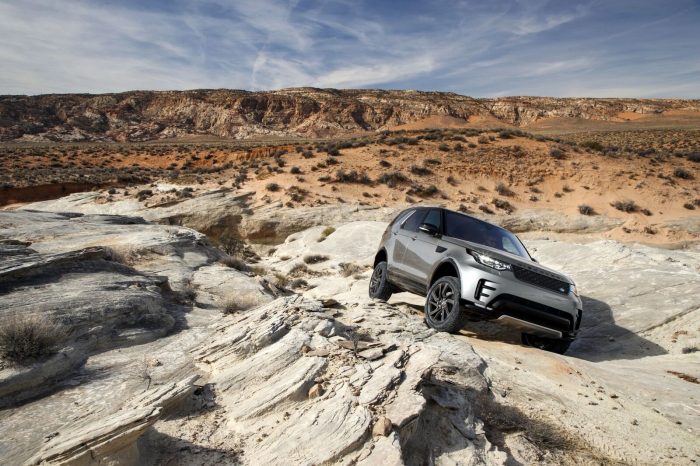 Land Rover SUVs are built on a few core values, core values that have never changed over their long 70-year history. The two most prominent are luxury and off-road ability. Though over the years many Land Rover SUV drivers have kept their SUVs on the road more and more, there are still many who enjoy taking theirs off the beaten path.
Land Rover automakers are notorious for creating ahead-of-the-curve, intuitive vehicle technology that enhances your driving experience, and now they're at it again. Currently, the automaker is working on both semi-autonomous and fully autonomous off-road driving.
The technology for driverless cars is fast advancing, but for the most part, this technology has trouble when road and weather conditions are less than perfect. Land Rover automakers are working to improve driverless tech, mainly off-road.
The autonomous systems utilize a variety of elements, combining video, audio, radar, light-detection, and distance-sensing data to read the terrain and choose the best path forward. According to Land Rover automakers, their autonomous system will be more than capable in all weather conditions including ice, snow, rain, and fog.
This emerging tech is still a ways away and is part of a larger project called 'CORTEX,' which is a collaboration between government and the industry.
"Self-driving is an inevitability for the automotive industry," said Land Rover connected and autonomous vehicle research manager Chris Holmes, according to Top Gear. "CORTEX gives us the opportunity to work with some fantastic partners whose expertise will help us realize this vision in the near future."
While you can't purchase a new 2018 Land Rover Discovery and expect it to drive you anywhere right now, it seems that the technology isn't too far off. For all your current Land Rover SUV needs, head on down to Land Rover Orlando today.