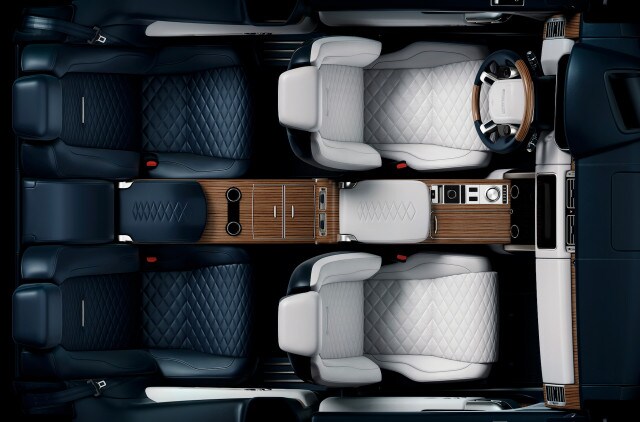 Land Rover Range Rover SUVs are built as much on new vehicle technology as they are on tradition. And that's the case with the latest Land Rover Range Rover unveiling. Originally, Range Rover SUVs were constructed as two-door coupes when they emerged back in 1970. It wasn't until over a decade later that we would get a Range Rover SUV with four doors. Now, we're about to see a coupe again, only this time with an updated look and feel.
The newest member of the Land Rover Range Rover family, the upcoming Land Rover Range Rover SV Coupe, debuted recently, and it looks stunning. Land Rover automakers aren't the kind to make a gimmick, and this latest model is no exception. The model is built to commemorate the automaker's 70th anniversary, and the only downside is that for right now, there's only going to be 999 units. However, that's not to say that there won't be more in the future.
From the exterior, the Range Rover SV Coupe looks a lot like a Range Rover SUV only without two of its doors. Though, it still has two rows of seats. It's also the first Range Rover SUV to come with available 23-inch rims.
Powering the Land Rover Range Rover SV Coupe is a 5.0-liter supercharged V8 engine, which produces 557 horsepower and 516 lb-ft of torque. Engineers also tweaked the suspension using an adaptive air suspension complete with a ride height of 0.31-inches lower than on a regular four-door 2018 Range Rover model. However, the suspension is adaptive and can raise up to 2.95-inches should you take it off-roading.
Inside this Land Rover Range Rover model, you get two central touchscreens measuring at 10-inches each and using the latest InControl Touch Pro Duo infotainment system. The upper screen contains your control center, while the lower screen features capacitive controls. There's also a digital instrument cluster and heads-up display.
For drivers in the Orlando, FL area who like the idea of a two-door Land Rover Range Rover SUV, you can expect to see it on sale later this year. In the meantime, head on down to Land Rover Orlando for all your SUV needs. Our Land Rover car dealers are always happy to assist.