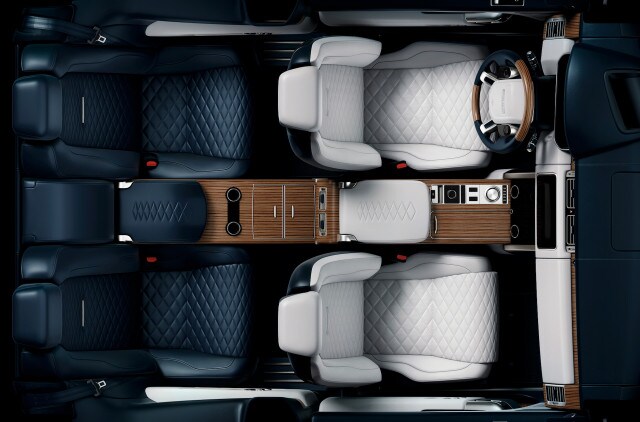 The Land Rover brand is always looking for ways to spice up their vehicles. The most recent change-up is its decrease in doors on the Land Rover Land Rover. Let us introduce you to the 2019 Land Rover Range Rover SV Coupe.
We wouldn't blame you if you thought that a two-door SUV couldn't look beautiful. After all, they're typically designed with four doors in mind. But we're not talking about any old SUV; we're talking about the exquisite, unparalleled design of a Land Rover Range Rover SUV.
The new 2019 Range Rover SV Coupe is everything and more than you'd expect from such a distinguished automaker. Its two-door, four-seat design is elegant, refined, and modern. The automaker even hails it as the most luxurious vehicle yet.
It features a modernist design philosophy that still pays homage to the traditions of these luxurious SUVs. A perfectly sculpted exterior complete with the signature floating roof is only a taste of what drivers will experience. The interior is beautifully appointed and expertly handcrafted utilizing wood veneers and modern design elements to create a bespoke, stunning ambiance. The unique Duo Tone split color palate elevates every inch of this stunning vehicle.
Powering the vehicle is a supercharged V8 engine, which puts out 557 horsepower and is paired to a unique and highly responsive suspension system, delivering a comfortable and exhilarating drive every time you get behind the wheel. And, as always, the technology found in this vehicle is state of the art, thanks to the superb design and Touch Pro Duo system that includes a heads-up display and Meridian sound system.
To learn more about the Land Rover Range Rover SV Coupe or any of our 2018 Land Rover models for sale, contact us at Land Rover Orlando today.