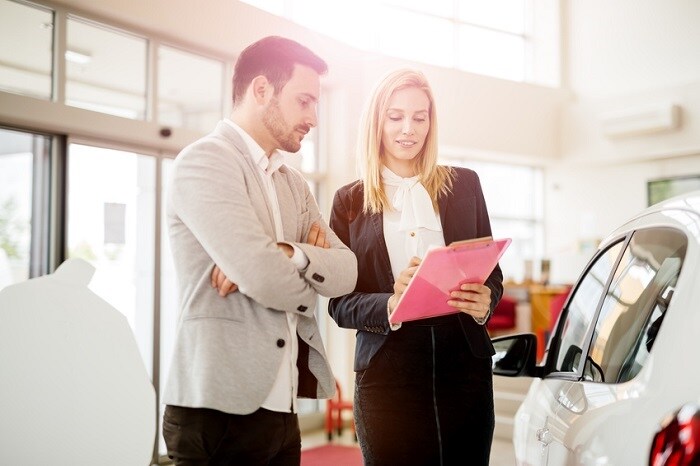 A lot of preparation and work go into finding and purchasing your next vehicle, whether it's a new 2018 Land Rover Discovery or one of our pre-owned models here at Land Rover Orlando. Buying a car comes with its own set of challenges, and we know that you want to feel good about your purchase.
To help our drivers in the Orlando, FL area, our Land Rover dealers are debunking some myths about car shopping. Many of these myths don't help you get the best deal possible, so we're offering solutions.
Many shoppers think that by not mentioning their trade-in or the fact they plan to lease until after we've agreed on the purchase price of a new car, they can get a better deal. However, the opposite is true. By not mentioning these facts, you only prolong the process. Additionally, we offer several shopping tools on our website like leasing specials and payment calculators to help you.
A related myth is that you should get a bank loan instead of financing through the dealership. Here at your Orlando, FL Land Rover dealership, we have several financing options and work with multiple institutions to help find a deal at a rate that works for your budget.
Another myth is that if you demand the lowest the price and are ready to walk out, you'll get what you want. While we're willing to work with you and provide friendly service, what we can offer is dictated by the manufacturer. At Land Rover Orlando, we also provide plenty of information on our website so that you can research the model you're interested in and come to us knowing what we're able to offer.
As your Land Rover dealership near Winter Park, FL, we know that buying a new car is a significant investment and you want to feel like you got an honest deal. That's why we're sharing information on our side of the process so that you can feel confident when you stop by for a test drive. Visit our Florida dealers today with any questions you have.