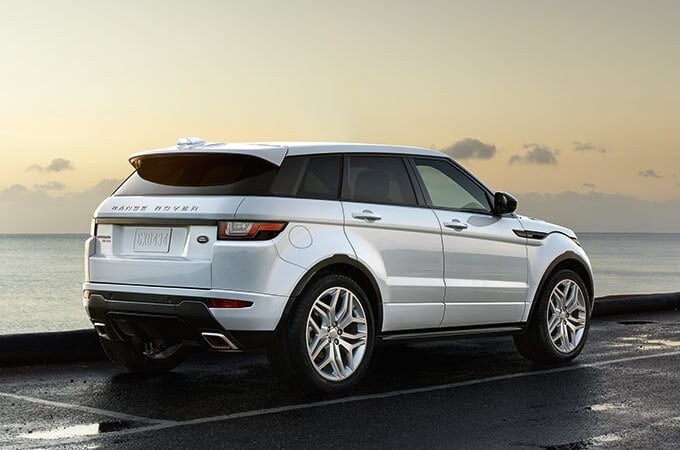 It seems that it's time for a new generation of what is currently the 2019 Land Rover Range Rover Evoque. We're talking about the upcoming 2020 Range Rover Evoque. While not out yet, we've got a fair amount of information on the new vehicle. Here at Land Rover Orlando, we want to share what we know so far so that we can help drivers in the Orlando, FL area with their vehicle search.
It's no secret that a Land Rover or Land Rover Range Rover SUV embodies both luxury and adventure. The upcoming Range Rover Evoque continues the trend. While the exterior bears a significant similarity to the current 2019 model such as the narrow LED headlights, tapered side windows, and rising beltline, there are several exciting changes too.
For example, we love the new door handles which sit flush while the car is moving and pop out when the vehicle is parked. While only a millimeter longer at 172.1-inches, the Range Rover Evoque is perfectly sized for both urban and rural travel. However, cargo space is increased to 22 cubic feet.
The 2020 Range Rover Evoque offers two engine options. The standard is a turbocharged 2.0-liter inline-four P250 engine putting out 246 horsepower, while there's an optional turbocharged 2.0-liter inline-four P300 engine fitted with a 48-volt mild-hybrid system that makes 296 horsepower.
Inside, you'll enjoy a familiar and luxurious interior dash complete with all the driver safety aids you're used to when it comes to driving a Land Rover or Range Rover SUV. Moreover, while the Range Rover Evoque may be small and sleek, it still fulfills the Range Rover SUV criteria when it comes to driving prowess.
We'll keep you updated on when you can view and test drive the 2020 Range Rover Evoque here at your Orlando Range Rover dealership. For now, visit us for all your current Land Rover service needs.