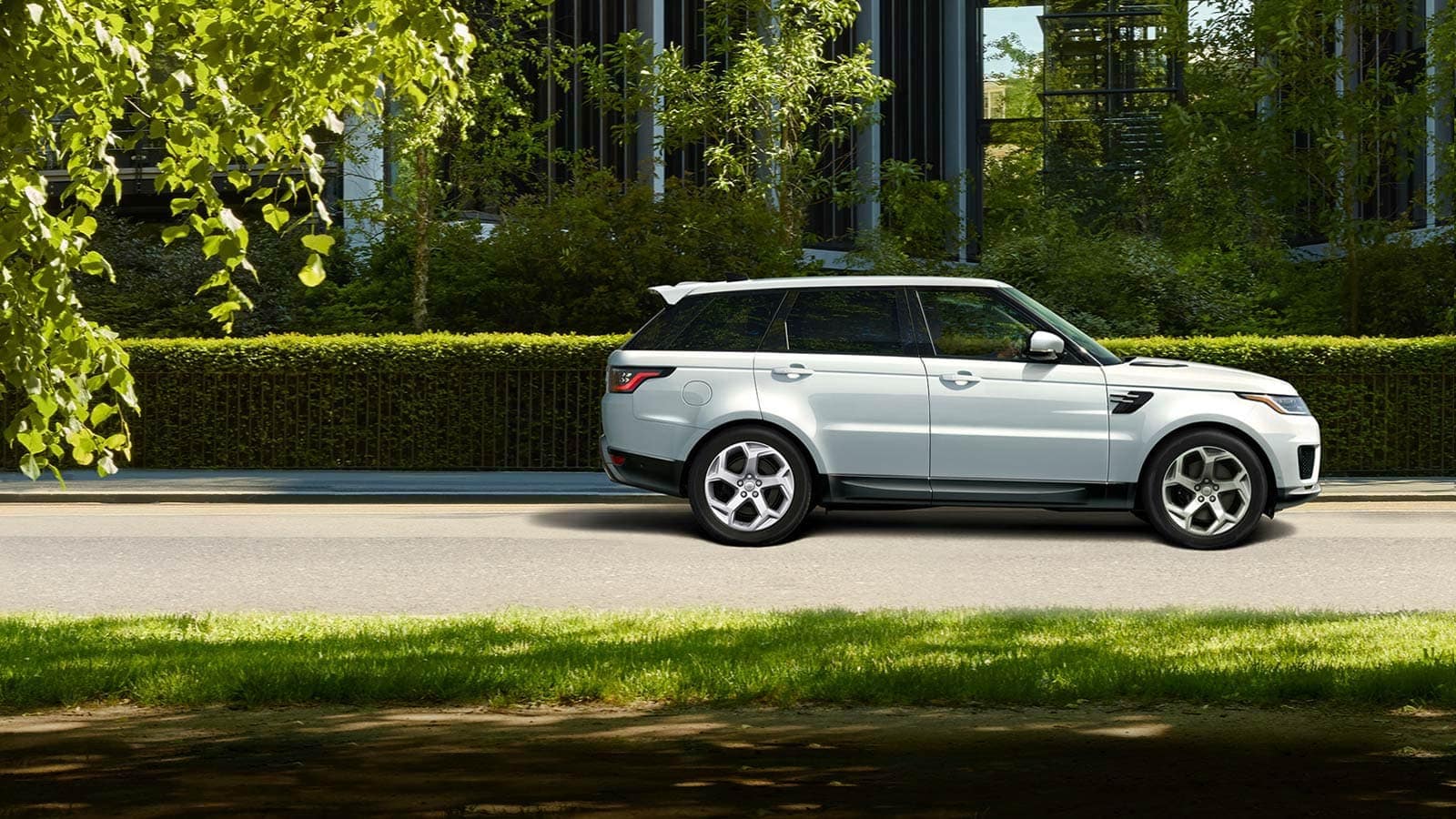 There's no other automotive brand quite like that of Land Rover. These SUVs are known for being some of the best off-road vehicles available, as well as the most luxurious option. Over the years, Land Rover automakers have been at the cutting edge of the automotive industry. They've perfectly blended luxury with performance and technology. Now, they're doing it again with the upcoming 2020 Land Rover Range Rover Sport.
For the 2020 model year, the automaker is giving drivers in the Orlando, FL area a whole new option with the introduction of the 2020 Land Rover Range Rover Sport PHEV. It's a move that not only makes sense, but it's also great to see an acclaimed automaker work to offer us a more fuel-friendly option.
So, what does a hybrid Range Rover SUV mean? The new 2020 Range Rover will come with a plug-in hybrid model that combines a turbocharged 2.0-liter four-cylinder engine that puts out 296 horsepower. That gasoline engine combines with a 141 horsepower electric motor powered by a 13.1-kWh lithium-ion battery pack housed in the eight-speed automatic transmission. Furthermore, there is a setting that allows the driver to dictate where power is coming from. Additionally, the two power sources generate a combined 472 lb-ft of torque.
There are also updates to the posh interior of the 2020 Range Rover Sport. The cabin now features the automaker's latest infotainment screen which you use to control a variety of functions from climate control to navigation to parking sensors to seat adjustments.
We're excited to share more about the upcoming 2020 Land Rover Range Rover Sport PHEV as we learn more here at Land Rover Orlando. In the meantime, visit us today for all your Land Rover and Range Rover SUV needs like expert Range Rover service.
Use the online HTML editor to maximize your web content composing efficiency.