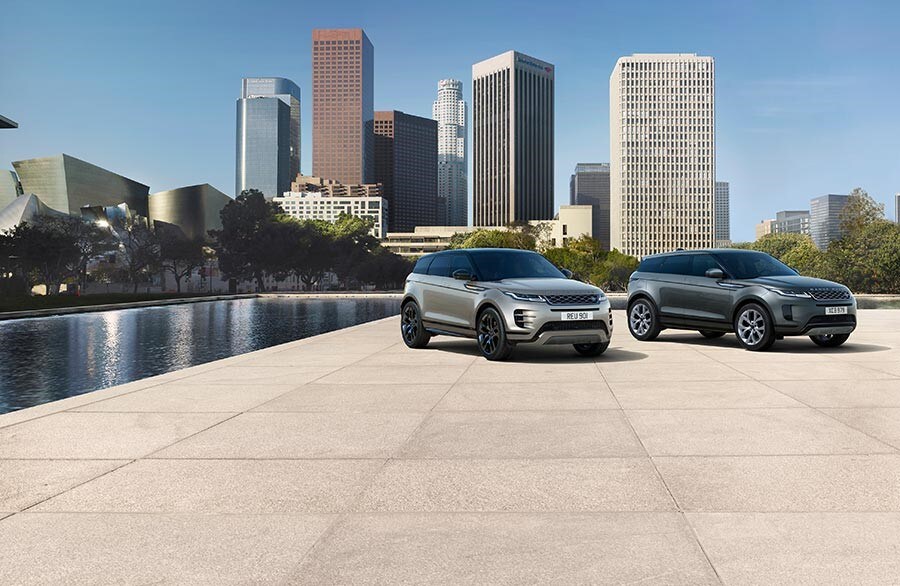 The 2019 Land Rover Range Rover Evoque is one of the best ways to experience what it's like to drive a Land Rover SUV. Its capable build and elegant design offer drivers a little bit of everything, and all at a reasonable price point.
Drivers in the Seminole County area looking to get their hands on a new Range Rover Evoque don't have to wait much longer! The 2020 Land Rover Range Evoque debuted at the 2019 Chicago Auto Show, and you can pre-order one right now from our website.
The most significant change to the upcoming Land Rover Range Rover Evoque is its look. While the previous generation had their unique styling, the new model is taking design cues from the 2019 Range Rover Velar. It features a minimal and sleek profile that's exceptionally cohesive.
The interior is also reworked to resemble the more upscale members of the family. However, what we're really interested in is the technology. Several new upgrades and features make the 2020 Land Rover Range Rover Evoque all the more enticing. For example, you can utilize cameras to make the hood of the vehicle "invisible," allowing you to see what's right in front and below you.
The new model comes with two engine options as well. First, there's the standard 2.0-liter turbocharged four-cylinder engine that churns out 246 horsepower and 269 lb-ft of torque. The other option comes equipped in the Range Rover Evoque R-Dynamic model. Here, you'll get a mild-hybrid system combined with a 2.0-liter powertrain that delivers 296 horsepower and 295 lb-ft of torque.
The 2020 Land Rover Range Rover Evoque is set to go on sale this spring. We'll be sure to let you know when it becomes available here at Land Rover Orlando. In the meantime, you can reserve yours now from our site!