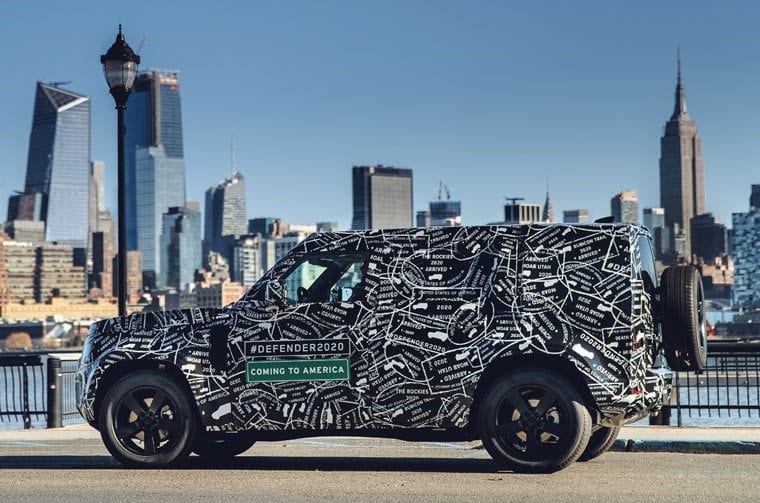 We love driving around the Orlando, FL area in new 2019 Land Rover models like the 2019 Land Rover Range Rover Velar. However, we also enjoy learning more about other new Land Rover SUVs coming to us. That's why we're updating fans with some further information about the officially confirmed 2020 Land Rover Defender.
Any Land Rover SUV fan knows the general history and slow rebirth of the Land Rover Defender. Not only is it one of the original Land Rover models to hit roads, but it's also one of the most popular.
Following current trends, Land Rover automakers recently released teaser photos of the upcoming Land Rover Defender. Better yet, it's not only confirmed for a North American release, but it's also being tested here as well. Some of the photos show the 2020 Land Rover Defender driving across steep terrain, and it's reported that testing its capabilities has left no stone unturned.
We've confirmed that drivers are testing the SUV at temperatures ranging from -40 to 120 degrees Fahrenheit. Additionally, it's driving at altitudes above 13,000 feet. All of these details are promising, considering what we do know is that the automaker promises this model to be extremely advanced and capable, even calling it a "revolutionary product."
As your Orlando, FL Land Rover dealership, we're excited to see how the 2020 Land Rover Defender blends the current luxury design with the more rough and tumble heritage that these vehicles started with.
We'll provide more information such as engine and tech specs as soon as we learn more. In the meantime, be sure to keep your current Land Rover SUV running properly by visiting our Orlando Land Rover service center. We're happy to help you with all your vehicle needs.