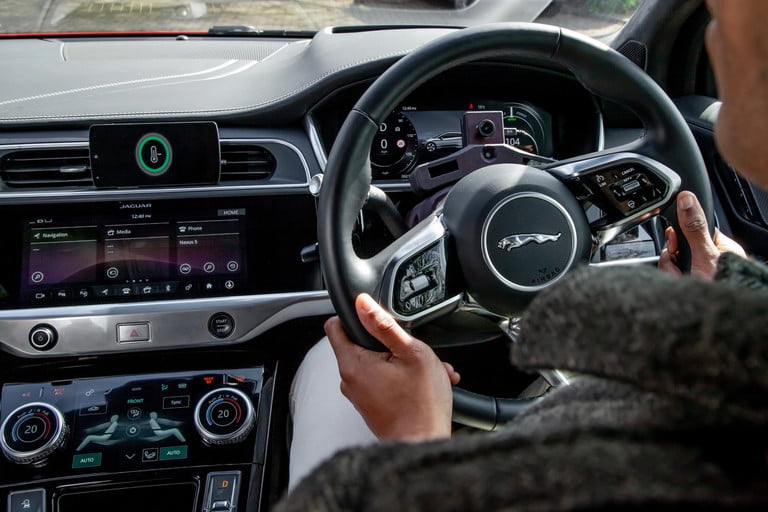 Driving a new Land Rover SUV like the 2020 Land Rover Range Rover Evoque can be an enjoyable and rewarding experience. However, driving in general around the Orlando, FL area can also be stressful. Jaguar Land Rover, the automaker behind our favorite brand of vehicles, is trying to cut down on the stress with the use of artificial intelligence (AI).
While the prototype system is aimed at reading drivers' moods, the automaker believes that this technology could also help when it comes to self-driving cars. However, right now, the experimental system uses a driver-facing camera and specialized software to read and analyze the driver's facial expression to determine their mood.
The system can then automatically adjust settings like climate control and ambient lighting to create a calmer environment. It can also cool the cabin and play specific playlists to keep the driver alert if it feels you're tired. Right now, the system works for the driver, but the automaker is also working on a version of the software that can read the facial expressions of passengers in the rear seats.
"As we move towards a self-driving future, the emphasis for use remains as much on the driver as it ever has," Dr. Steve Illey, JLR chief medical officer, said in a statement according to Digital Trends. "By taking a holistic approach to the individual driver, and implementing much of what we've learned from the advances in research around personal well-being over the last 10 or 15 years, we can ensure our customers remain comfortable, engaged, and alert behind the wheel in all driving scenarios, even monotonous motorway journeys."
Unfortunately, this system isn't being implemented just yet, but we're likely to see a version of it in future Range Rover models. For now, visit us for all your vehicle needs like expert Land Rover service.