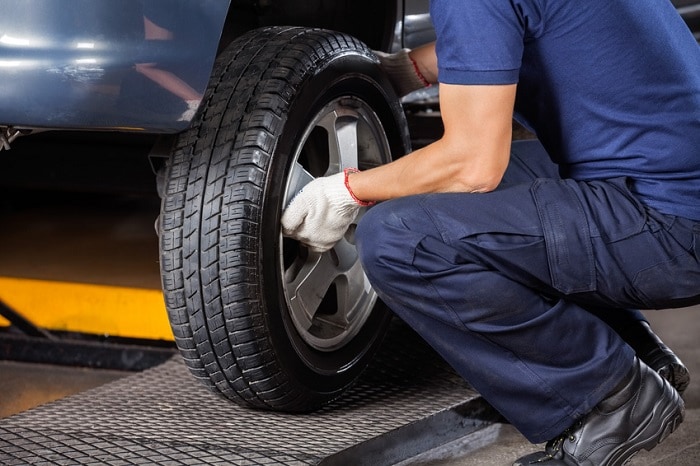 Whether you own a new
2020 Land Rover Range Rover Evoque
or a 2020 Land Rover Range Rover Velar, you expect your vehicle to offer a specific level of performance, no matter how far you travel outside the Orlando, FL area. One area that even the most well-made vehicles can never overlook is your tires.
Here at Land Rover of Orlando, we pride ourselves on offering our Land Rover drivers with every possible tool they need to ensure their vehicle is always performing as it should. That's why our Land Rover parts and service center is the ideal place for all your needs. When it comes to proper tire maintenance, there are two areas that you should pay special attention to, especially if you travel a lot: your tire pressure and your tire tread health.

Even though we live in the Orlando, FL area, we still get temperature fluctuations from time to time. Those changes in temperature affect your tire pressure, which is why it's smart to get a tire pressure gauge and keep a regular eye on your tire pressure. If you don't have proper tire pressure, you run the risk of uneven wear, damage, and accidents.
The next key area is your tire tread. Treads are the ridges found on your tire, and over time they wear down. A simple way to tell if your treads are too low is by placing a penny upside down in your tread. If the top of Lincoln's head is still showing, your tire treads are too low.
Getting your tires replaced is convenient and straightforward here at Land Rover of Orlando. We supply drivers with a wide variety of the best Land Rover parts for your exact model. Furthermore, we can find you a new set of tires to enhance your driving experience. Visit us today!