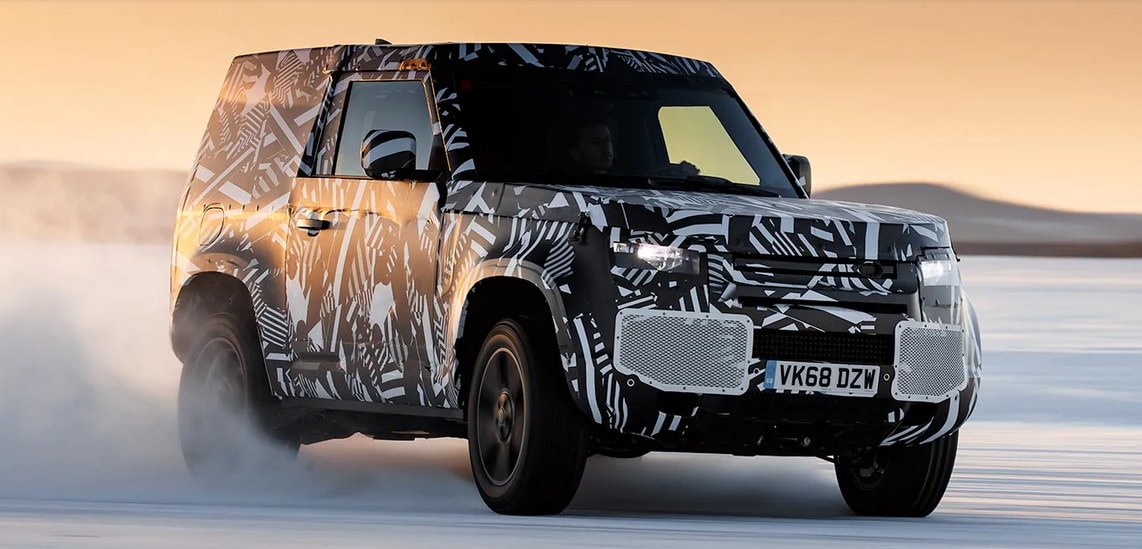 Jaguar Land Rover, the automaker that makes our favorite SUVs here at Land Rover Orlando, is always focused on the future of car engineering. Recently, Jaguar Land Rover has set its sights on introducing AMOLED bodywork to body designs, outfitting vehicles with OLED screens, and bringing back vehicles we know and love.
That's the case with the long-awaited return of the
2020 Land Rover Defender
, a model that's been teased for over a year. The time has finally come for the return of this crowd favorite, and as your trustworthy
Orlando, FL Land Rover dealership
, we thought we'd share some of our favorite features.
Thanks to the Frankfurt Motor Show, we've finally got an official look at the incredible 2020 Land Rover Defender. At first glance, it appears this new model is built on a modern unibody platform. The 2020 Land Rover Defender utilizes the same lightweight aluminum platform found on the current 2020 Range Rover Sport, and the new model features two engine options. The entry-level option is a turbocharged 2.0-liter four-cylinder engine that puts out 296 horsepower and 295 lb-ft of torque, and the next engine is a 3.0-liter turbocharged inline-six unit that makes 395 horsepower and 406 lb-ft of torque.
Don't feel the need to have four doors on your 2020 Land Rover Defender? No worries! The new model comes in a two-door configuration as well. However, if you're looking to take advantage of the full 8,200 pounds of towing power, you'll have to go with the four-door model. Better yet, the 2020 Land Rover Defender boasts a higher tow rating than most competitors in its class.
Speaking of configuration options, diehard fans of old Land Rover Defender models can reminisce by getting their models outfitted with a front bench seat. Also, if you want to ensure you're getting the most out of your adventuring outside the Orlando, FL area, you can get your model upgraded with steel wheels.

We can't wait for this new model to arrive at Land Rover Orlando. Keep checking our blog to find out when it will make its debut!