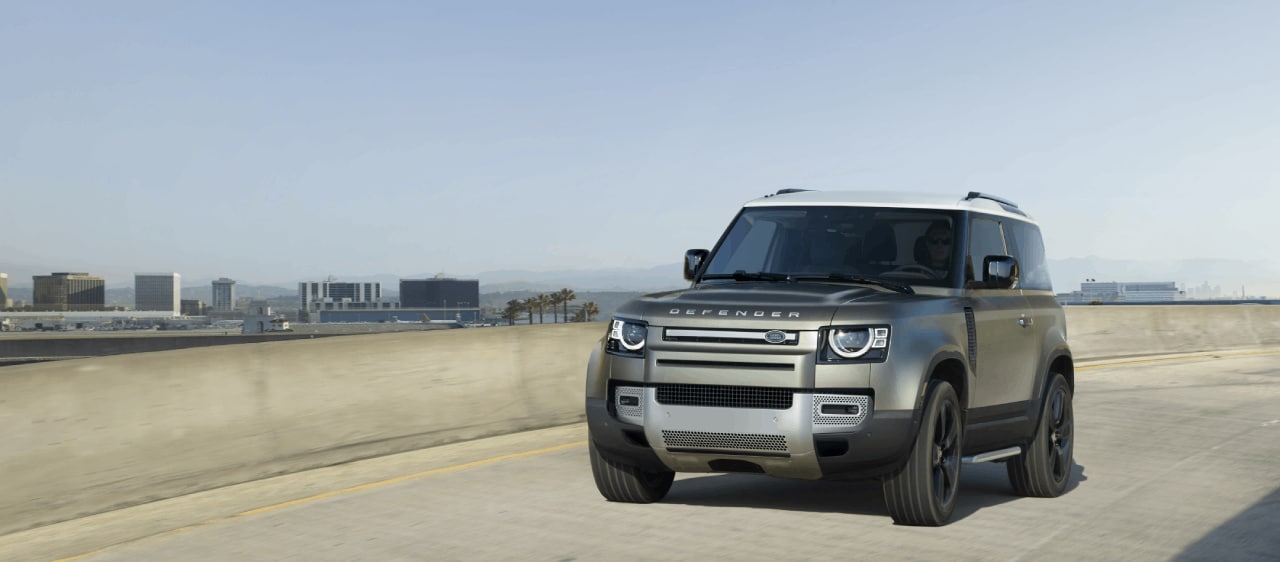 The Land Rover Defender has always been an incredible vehicle. It's capable of taking on tough terrain and navigating busy cities with ease, and it comes equipped with comfort and entertainment features that just can't be beat.
This year, the Land Rover Defender is better than ever. Visit Land Rover Orlando to learn about new 2022 Land Rover Defender upgrades and features.
What's New with the 2022 Land Rover Defender?
This Land Rover SUV is known for being extremely agile on off-road terrain, but also surprisingly refined on pavement. Similar to previous model years, the 2022 Land Rover Defender boasts a well-equipped interior with an array of advanced features.
There are many reasons this new Land Rover really stands out, starting with what's under the hood. Power enthusiasts are sure to enjoy the newly available supercharged V8 engine that produces up to 518 horsepower and 461 lb-ft of torque. That means you can take on your next great adventure without breaking a sweat.
But that's not all. You'll also find exciting new packages and trim options to pick from, like the Land Rover Defender XS Edition, the Carpathian Edition, and the Trophy Edition. No matter what kind of driving you prefer, you're sure to find a new Land Rover Defender to fit the bill.
Sit back and enjoy the small upgrades and benefits in the 2022 Land Rover Defender as well. Check out the large touchscreen, new interior and exterior color options, and standard heated front seats.
The Land Rover Defender is a vehicle best experienced in person, and you can do that right here at Land Rover Orlando. See what makes the 2022 Land Rover Defender the best version yet, and schedule your next test drive in Orlando today!